Our Favourite Cheap Modern Radiators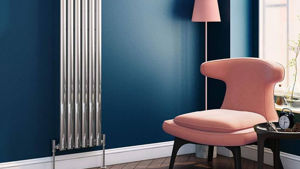 You might also like
There are vampire devices lurking in your home that are sucking energy and draining your bank account. Plus more energy saving tips from our heating expert.

Stylish radiators are doing so much more than heating your home! Here's our top fancy heating ideas with expert insight from our Senior Design Consultant.

Versatile, decorative and bound to be a talking point at dinner parties, vertical radiators are a popular addition to many homes, and make a fresh change from standard horizontal radiators.