Dual fuel towels rails and radiators are an excellent way to keep your home and towels warm all year round. In this article we outline everything you need to know about dual fuel towel rails.
What is a Dual Fuel Towel Rail?
Dual fuel towel rails can generate heat using both central heating and electric power systems. This means in the winter you can run your radiator efficiently on your central heating system and in the summer when the rest of your radiators are switched off, you can turn on your towel rail using the electric element. 
This brings great gains in efficiency to your heating system, as you don't need to heat up the water for a whole central heating system, just for one towel rail. 
Dual fuel elements can also give you extra control over how you use your towel rail. You will always have the option to switch on your towel rail for warm towels, regardless of whether your central heating is on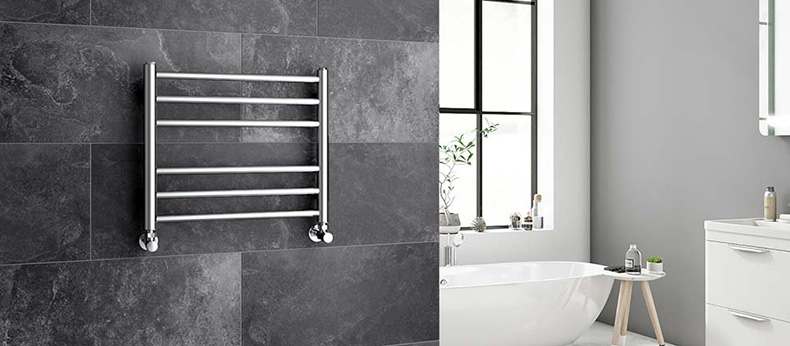 How To Buy A Dual Fuel Towel Rail
Note: Before buying any radiator or heated towel rail, you should use a BTU calculator to work out what BTU you need in order to heat your bathroom. This is less important for a dedicated bathroom towel rail, but critical if you want it to also comfortably heat the room.
To purchase a dual fuel towel rail from Only Radiators, you'll need to do the following:
Choose a dual fuel heated towel rail from our extensive range.
Pick a compatible electrical element using the table below.
Purchase a T Piece (if required).
Electrical Elements
Dual fuel elements slot into your radiator and heat it using mains electric. This is required if you want your radiator to be dual fuel.
To choose the right electrical element for your towel rail, you'll need to know its output in Watts which you'll find on all our product pages. You can then refer to the table below to choose the correct element:
| Output In Watts | Electrical Element |
| --- | --- |
| Up to 269 | 150W |
| 270-359 | 200W |
| 359-449 | 250W |
| 450-539 | 300W |
| 540-719 | 400W |
| 720-1079 | 600W |
| 1090-1449 | 800W |
| 1450-1629 | 900W |
| 1630-2169 | 1200W |
| 2170-2719 | 1500W |
| 2720+ | 2000W |
You can also calculate which element you need using this method:
Choose a dual fuel compatible towel rail from our range.
Divide that radiator's Output in Watts by 1.81 and keep hold of that number.
Round up the previously calculated number (achieving by dividing your new radiator's Watts by 1.81) to the nearest available element wattage.
Choose a dual fuel heating element for your radiator.
Note: Most radiator manufacturers have, and recommend using, their own proprietary electrical heating elements designed especially for their radiators. You are able to use elements of another brand with your own, but if you are buying everything new, we'd definitely recommend using parts from the same supplier. You can sleep sound at night knowing that the parts are designed to work together and as a bonus, their overall appearance should compliment each other.
T-Piece
A dual fuel radiator T-piece is a T-shaped connector. Instead of your radiator only having 1 input, the t-piece - sometimes spelled 'tee-piece' - turns it into a dual input radiator. One of these inputs connects to your radiator; another connects to a heating element, which is connected to your mains electric and the third input connects to the radiator valve used when in central heating mode. A t-piece is usually included in the purchase of the element.
Dual Fuel Towel Rail Extras:
Blank Plugs
For blocking one of the empty outputs when using two t-pieces, you may do this to maintain a symmetrical look.
Extension Pipes and Shrouds
Optional extras which complete the look of your dual fuel radiator. Remember, aesthetics are still an important part of your home.
Installing A Dual Fuel Towel Rail
We definitely recommend getting a professional to install a dual fuel towel rail.
When you're working with both electricity and hot water in one place there are lots of regulations so unless you are very confident it's best to hire a plumber.

How Do I Use a Dual Fuel Towel Rail?
A dual fuel towel rail isn't complicated at all. Essentially it's just a normal central heating radiator with an extra switch connected to it (outside of the bathroom so nobody gets a nasty shock).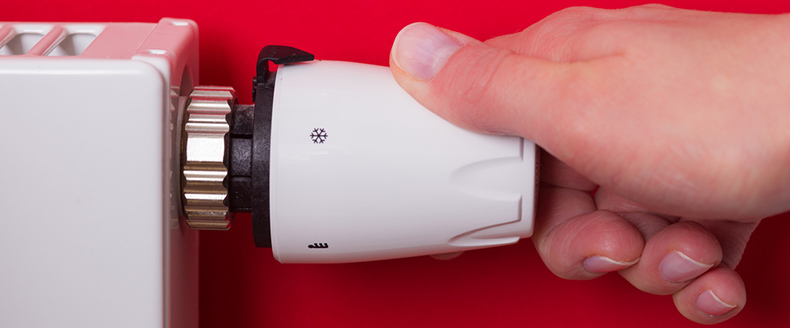 Swapping a Dual Fuel Towel Rail Between Central Heating and Electric Input
Central heating mode is activated by turning the input valve (flow) anti-clockwise until it stops turning. This allows hot water from your central heating, when turned on, to flow into the radiator. (The electrical element should be completely switched off.)
Electric heating is activated by turning the central heating input valve completely clockwise until it stops turning; preventing hot water from flowing into the radiator. Then you can turn on your electric element which will begin to rapidly heat the towel rail.
Safety note: you really must ensure that on the other end of the radiator, the lockshield valve is left open so that pressure can be released. It could lead to a ruptured heated towel rail - or worse.