How Often Should You Power Flush Central Heating? (And When Shouldn't You?)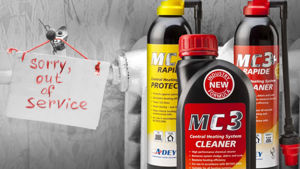 You might also like
Underfloor heating has grown in popularity thanks to its easy maintenance and efficiency. If you are wondering whether you can combine underfloor heating with radiators - our experts have the answer!

Whether you're choosing a brand new radiator or reconsidering an existing one, it's vital you check this measurement before you start shopping!

Is your radiator making a clicking, banging or hissing noise and you're not too sure where it's coming from? Here are some reasons why your radiator could be making strange noises and how to solve them quickly.